CONTACT
Let us know how we can help you.
Frequently asked questions
Can you really learn improv from videos?
---
Improv is a skill like any other skill, as long as you have the right teacher and put time into the lessons, exercises, and homework, you will be able to advance your ability to use these skills. We've taught students from all over the world and have streamlined this course into lessons that anyone can benefit from. And there's also plenty of improv books out, so if you can learn improv from a page, it'll be even easier to learn from video!
---
Can I get a free video to try?
---
Although we can't offer free sample videos, as the price is to pay for production costs, we can guarantee that we put a lot of time and effort and details into the course so every student will be able to learn these skills at a very affordable price for them. And we would love to help you in other ways! If you have any questions at all, feel free to contact us or watch the preview video below!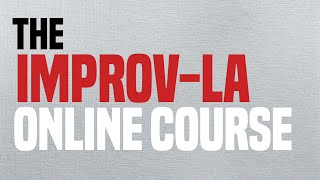 ---
How do I get free advice?
---
Simply by contacting us! If you have any questions, comments, and/or concerns, do not hesitate to reach out. We will get back to you ASAP. Thank you!
---
I don't think improv is for me, can I get a refund?
---
Anyone can learn improv. It's just retraining years of habits of overthinking we've created in our lives. With a little practice and learning the most effective ways, you'll be thinking of yourself as an improviser in no time! Other than that, we aren't offering refunds at this time. But if you have any concerns at all, don't hesitate to reach out to us and we'll get back to ASAP. THANKS!
---
---